Your pickup truck is not only a great vehicle, but when used correctly, it can be tooled with unlimited uses. By adding a truck cap you can transform your sweet ride into a variety of useful and great looking  means of transportation. From hauling landscaping materials to helping friends move to loading up for a tailgate to camping out under the stars, the pickup is the most versatile vehicle on the road. And, getting the most out your truck means accessorizing it to its optimal performance. That's where truck caps come in. Here at The Truck Shop, we specialize in truck caps for all of Chicago and can help you make the most out of your vehicle. It all begins with the right truck cap. Here are just some of the many faces and many uses of the truck cap: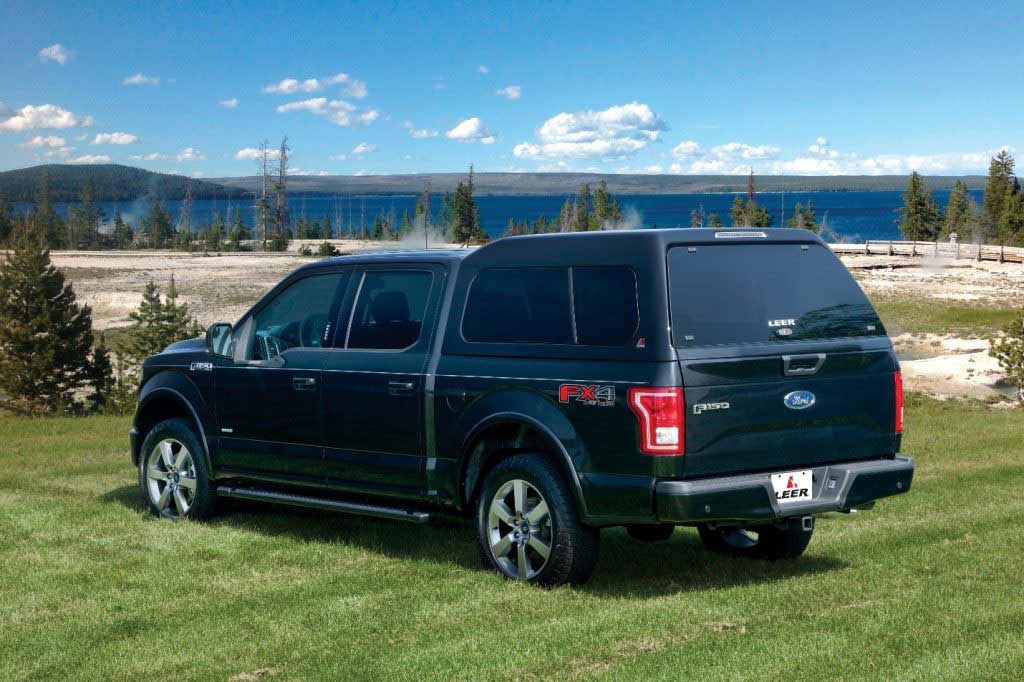 First, truck caps can transform your truck bed into an enclosed space opening up an entire world of possibilities. Having the bed enclosed allows for weather-resistant transportation, and you will no longer be limited to carrying items only suitable for the outdoors. You will be able to confidently carry sporting equipment, electronics and many other items that you don't want getting wet. Having the space enclosed also allows for secure transportation of possessions when moving from one location to another. You can also confidently leave your items unattended by locking the cap. Privacy windows are also available to keep unsavory characters from casing your valuables.
Another amazing benefit of adding a truck cap is the possibility of a mobile camper system. Truck caps can be customized to provide a more homey and comfortable interior. And, they look great too! Truck caps offer a custom look unrivaled by other aftermarket modifications. Truck caps add numerous benefits, both aesthetically and functionally and with a wide array of styles to choose from, there is sure to be one out there to fit your needs.
Or, if you are a construction worker or contractor, truck caps can improve your work performance and job efficiency. Not only are contractor-grade truck caps available, but modifying your existing cap to a work vehicle can easily be done. A locking side toolbox is another great addition for a contractor.
Ready to find the right truck caps for you? If you're in the area, come check out our huge showroom at The Truck Shop. Our friendly, knowledgeable staff is available to answer any questions you may have about them and help you find the right one for your unique truck and needs.
To learn more about truck caps in Chicago, call us at The Truck Shop, Inc. at 847-455-2233, or you can contact us to get a Free Estimate.